Principal sponsor
---

When your document holds the WriteMark, your readers can be sure that your writing meets a very high standard of clarity. The WriteMark is an internationally recognised quality mark originally developed in New Zealand.
Category sponsors
---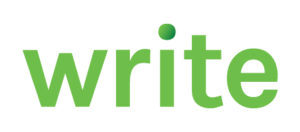 Write is a world-class plain language consultancy. We help businesses and organisations to achieve their strategic goals through clear and efficient communication.
We offer insightful consultancy, expert writing services, and bespoke training that transform how a workplace communicates.
Write is sponsoring the Plain English Champion — Best Organisation category.
---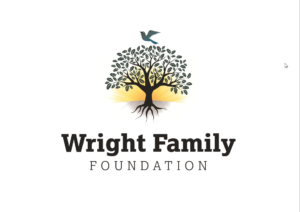 For 20 years, humanitarians Chloe and Wayne Wright have tirelessly dedicated their time, and generous financial contributions, to providing educational services that improve the lives and prospects of New Zealanders, with a particular focus on mothers and children.
The Wright Family Foundation is sponsoring the Best Plain English Sentence Transformation category.
www.wrightfamilyfoundation.org.nz
---

The Guardians is proud to support the Plain English Awards – Annual Report category. Investors such as the Guardians rely on high quality disclosure and clear, easily comparable information from companies to make good investment decisions.
We believe that environmental, social and governance factors are material to long-term investment returns, and aim to integrate these factors into all aspects of our investment activities. Supporting this Award is a way for us to encourage improved disclosure from New Zealand companies regarding governance, risk, strategies and performance — both financial and non-financial.
NZ Superfund is sponsoring the Best Plain English Annual Report category.
---

Immigration New Zealand looks after New Zealand's immigration rules and laws, which in turn support our economic growth and strengthen our relationship with other parts of the world. We offer a range of visas to help those who can contribute to New Zealand to visit, work, study, live, or invest here.
Immigration New Zealand is sponsoring the Best Plain English Turnaround category.
---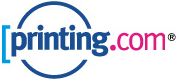 Printing.com are proud to sponsor the WriteMark Plain English Awards for the fifth year running.
We see the awards being extremely important for supporting the government and business sectors as they continuously improve the way they communicate with the general public of New Zealand.
Printing.com is sponsoring the Best Plain English Document category.
---

TechCommNZ sits at the heart of New Zealand's technical communication community. We are here to support, educate and encourage Technical Communicators around the country by providing regular networking and professional development opportunities. Together we are building a stronger, more future-focused profession that is making a significant contribution to New Zealand organisations.
TechComm is sponsoring the Best Plain English Technical Communicator category.
---

Graphic Solutions is a small Wellington design studio, routinely going the extra kilometre for their clients.
Graphic Solutions is sponsoring the Best Plain English Website category.
---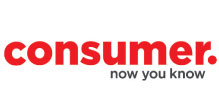 What we do in a nutshell:
Investigate issues we reckon consumers need to know more about

Mystery shop and survey to keep businesses honest

Give advice to thousands of consumers about their rights and how to exercise them

Campaign to get laws and regulations changed to benefit consumers

Recommend businesses you can trust
Consumer is sponsoring the People's Choice categories.
Other sponsors
---

Our award-winning plain English writing software solutions transform your writing into a clear, concise and readable style. The savings to individuals and organizations in time, administration and increased sales are massive.
Editor Software is providing StyleWriter software as prizes for the winners.
---

Kendons provides enduring value to business and offers:
Software solutions
Financial and management reporting
Business strategy and advice
Taxation
Audits and review engagements
Business valuations
At Kendons your success is our motivation.
---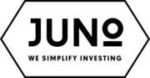 JUNO combines investment and lifestyle in a beautiful luxury magazine. The magazine caters to all investors, from the beginner through to the sophisticated. This high-quality publication explains financial concepts in plain English and provides in-depth market commentary from a team of experts. It's all about simplified investing.
---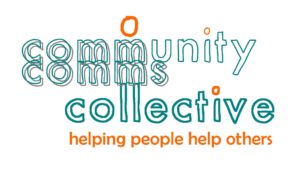 The Community Comms Collective is a network of communications professionals giving back to the community using their professional skills.
---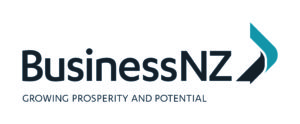 Advocating for enterprise and promoting the voice of thousands of businesses across New Zealand, we work for positive change through new thinking, productivity and innovation.
What we do affects all New Zealanders, because when business is going well, it affects the wellbeing of our economy, our environment, our jobs, our communities, our families and our futures.
---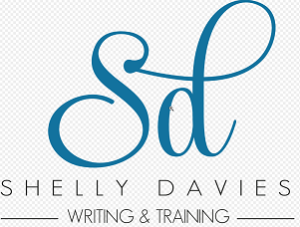 Shelly Davies helps businesses save time and money. How? By giving us permission to write like humans. Using research-based approaches to writing better, Shelly builds our confidence and helps us write in ways that make readers want to hug us! (Or not — it really depends if hugs are what we're after. But whatever outcomes we want, Shelly can get us there! She's kinda awesome like that.) Shelly Davies Writing & Training. Because plain English has been cool since way back.
---

Your money is different to everybody else's money. What you plan to do with it is personal. Martin Hawes, experienced Authorised Financial Adviser, author of over twenty books and financial commentator has joined the Summer KiwiSaver scheme. As Chair of the Summer Investment Committee, he and the Investment Managers will provide information and guidance to help make sense of what is happening in the markets and what you might need to be thinking about.
Remember, it's your money, take charge, find out more today at www.summer.co.nz
The Summer KiwiSaver scheme is managed by Forsyth Barr Investment Management Ltd. You can obtain the Scheme's product disclosure statement and further information about the Scheme at www.summer.co.nz, from one of our offices, or by calling us on 0800 11 55 66. Forsyth Barr Investment Management Ltd is a licenced manager of registered schemes and part of the Forsyth Barr group of companies. Disclosure statements are available from Martin Hawes and your Forsyth Barr Authorised Financial Adviser, on request and free of charge.
---

We are helping Kiwis get access to personal and family legal protections via an online, self-service legal platform.
Justly allows you to create a tailored simple or complex will and/or enduring power of attorney using a plain-English online-tool, specific to New Zealand law for a guaranteed fixed price.
---