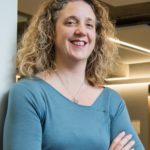 ---
Tanya is instinctively curious and loves understanding how things work. Early in her career these traits led her to the world of systems analysis and implementation, teaching, technical writing, and training. Clear written and spoken communication has always been at the heart of her work. Today she works for the Tertiary Education Commission, an organisation committed to quality plain English — all staff go through a quality writing programme established through Write Limited.
Tanya's current role is Manager Architecture, Change and Knowledge — three areas of practice and leadership that demand clear, concise communication to be successful. Tanya is always testing her own written and spoken communication practice. Her work includes working across education sector agencies and presenting at various leadership and public sector conferences.
Tanya has a Bachelor of Commerce in Accounting and Information Management; a Certificate in Teaching English as a Foreign Language to Adults; and a Post-Graduate Diploma in Education and Professional Development. She is also a certified Prosci Change Management Practitioner.
---