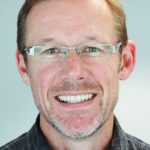 ---
Author and Trainer, Nakedize Limited, New Zealand
Simon Hertnon is the author of three books, including Clear, Concise, Compelling: How to write less and achieve more (Nakedize, 2006) and From Afterwit to Zemblanity: 100 endangered words brought to life (New Holland, 2008).
Simon's work directly challenges society's pervading information culture, which he describes as one that incessantly seeks more information, regardless of need, cost, or effect. He believes this culture, developed in a pre-digital era, is the root cause of poor performance in the knowledge economy. Simon is helping organisations to bring about the culture and conditions needed for optimal writing performance.
Simon has also written a human needs theory and has co-authored a book on strong sustainability.
Simon teaches writing skills in New Zealand (primarily through his Writing Essentials course for Victoria University Professional and Executive Development), and internationally.
---