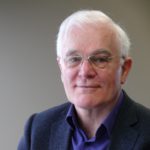 ---
Ralph has a background in television journalism, psychology, and business.
He has taught business writing to thousands of staff in large organisations throughout New Zealand, and regularly in Australia, Hong Kong, and Singapore.
His six books include Making Business Writing Easy and Making Business Writing Happen. He has also written more than 150 articles and ebooks.
Ralph is the founder and managing director of the training company Skillset New Zealand.
---