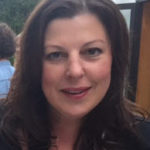 ---
Technical Communicator, New Zealand
Kylie is a technical communicator who is passionate about plain language. She transforms complex information into simple, clear, and concise content that is genuinely helpful for its audience. Her passion for plain language has won her a WriteMark Plain English Award and four Awards of Distinction.
Kylie has a Diploma in Web Content and is trained in Information Mapping®. She has spent most of her career writing online help and user interface content, developing user guides and forms, and analysing information and processes. She has worked on large-scale web content management projects, and tested software.
Kylie spends her downtime studying towards a Diploma in Interior Design. She hopes to one day move into a role that combines both her writing and interior design skills. Her home has featured in Your Home and Garden magazine and the book Rooms to Love.
---