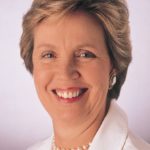 ---
Jan Bowen has been described by the Australian Financial Review as the 'high priestess of the move to demystify the law'. Jan is Managing Director of Plain English Communications, a Sydney-based company she founded 20 years ago. She is a passionate advocate of the need to communicate in language that readers will understand, want to read, and can relate to. She works with the legal profession, major financial institutions, insurance companies, technology companies, transport consultants, and a car park operator, as well as federal and state government instrumentalities.
Jan is also a best-selling author. Of her 30 books, some 15 communicate legal topics to the general community in plain language. Other publications encompass medicine, travel, and personality interviews. Jan was the 'You and the Law' presenter on the Channel 10 lifestyle programme 'Til Ten' for its 3-year lifetime, and was a weekly commentator on Radio 2GB. She has also recorded segments about business and the law for in-flight audio tapes.
In a parallel life, Jan Bowen is closely connected to the music world and for the last 6 years has been Chair of Sydney Youth Orchestras.
---