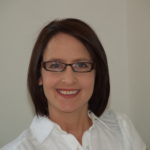 ---
Co-founder of Simplified, South Africa and UK
In 2005 Frances co-founded Simplified, a training and consultancy firm based in Johannesburg and London. Its services include simplification and content strategies, plain language and content audits, rewrites of legal and other content, and training. The Simplified training course has been used to train over 6000 professionals in Africa and Europe.
Frances' career started far from the corporate sphere: in rural South Africa, where she worked on educational materials for community development and microfinance programmes. In 1995 she moved into the corporate sphere, where she held tenures at Datatec as communications strategist and at London-based Siegel & Gale as Senior Content Strategist and Head of Content, Europe and Middle East. Her diverse background includes a position as Vice President of Digital Content Strategy at Barclaycard. More recently, she has explored an interest in fintech and financial inclusion, and is acting Head of Marketing for Oradian.
Frances sat on the board of the international plain language organisation PLAIN (Plain Language Association InterNational) in 2010. She is part of the IPLWG (International Plain Language Working Group), which comprises international experts working to professionalise the field of plain language. She contributed as an expert advisor to IC Clear, an EU-funded initiative, for a post-graduate qualification in clear communication.
---