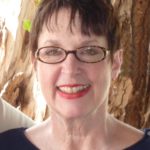 ---
Candi Harrison was the Web Manager at the US Department of Housing and Urban Development from 1995 to 2005. Under Candi's leadership, HUD won numerous awards, including the Digital Government Award for outstanding citizen service.
Candi founded and led the US Web Managers Forum for government web managers at all levels to exchange ideas and solutions. She wrote US Government web policies, and she founded and co-chaired the US Federal Web Managers Council.
Candi retired in September 2005, after 24 years of federal government service. Since then, she has published a blog with her ideas on providing great customer service, Candi On Content (candioncontent.blogspot.com); taught courses for Digital Government University and others; and served as a consultant on government customer service practices.
Recently she published three books on the local history of Delphi, Indiana, as an Indiana Bicentennial Legacy Project.
She has served as a judge for New Zealand's WriteMark Plain Language Awards and the US ClearMark Plain Language Awards for many years.
Candi holds a Bachelor's degree in English Education and a Master's degree in Higher Education Administration, both from Indiana University. She lives in Tucson, Arizona.
---